Mark Liberman and Geoffrey Pullum collect some of their most insightful and amusing material from Language Log, their popular website. Often irreverent and hilarious, these brief essays take on many sacred cows. Language Log is a site where serious professional linguists go to have fun. There's plenty of fun and plenty to get you thinking about language in new ways in this collection.
Image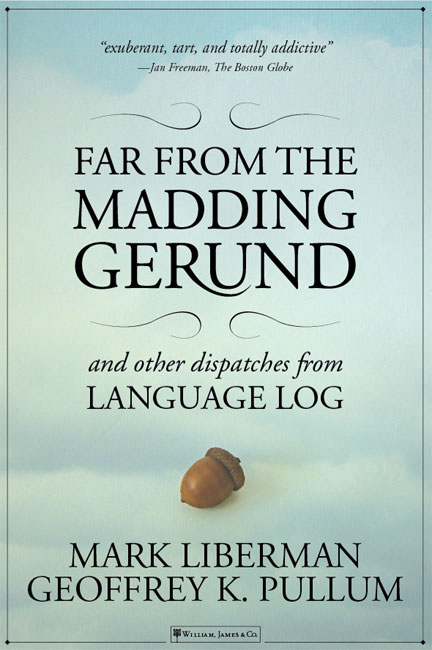 For More Information
Bibliographic Information
Mark Liberman and Geoffrey Pullum, Far from the Madding Gerund and Other Dispatches from Language Log (Wilsonville, Oregon: William, James & Co., 2006).
Publication Year
2006